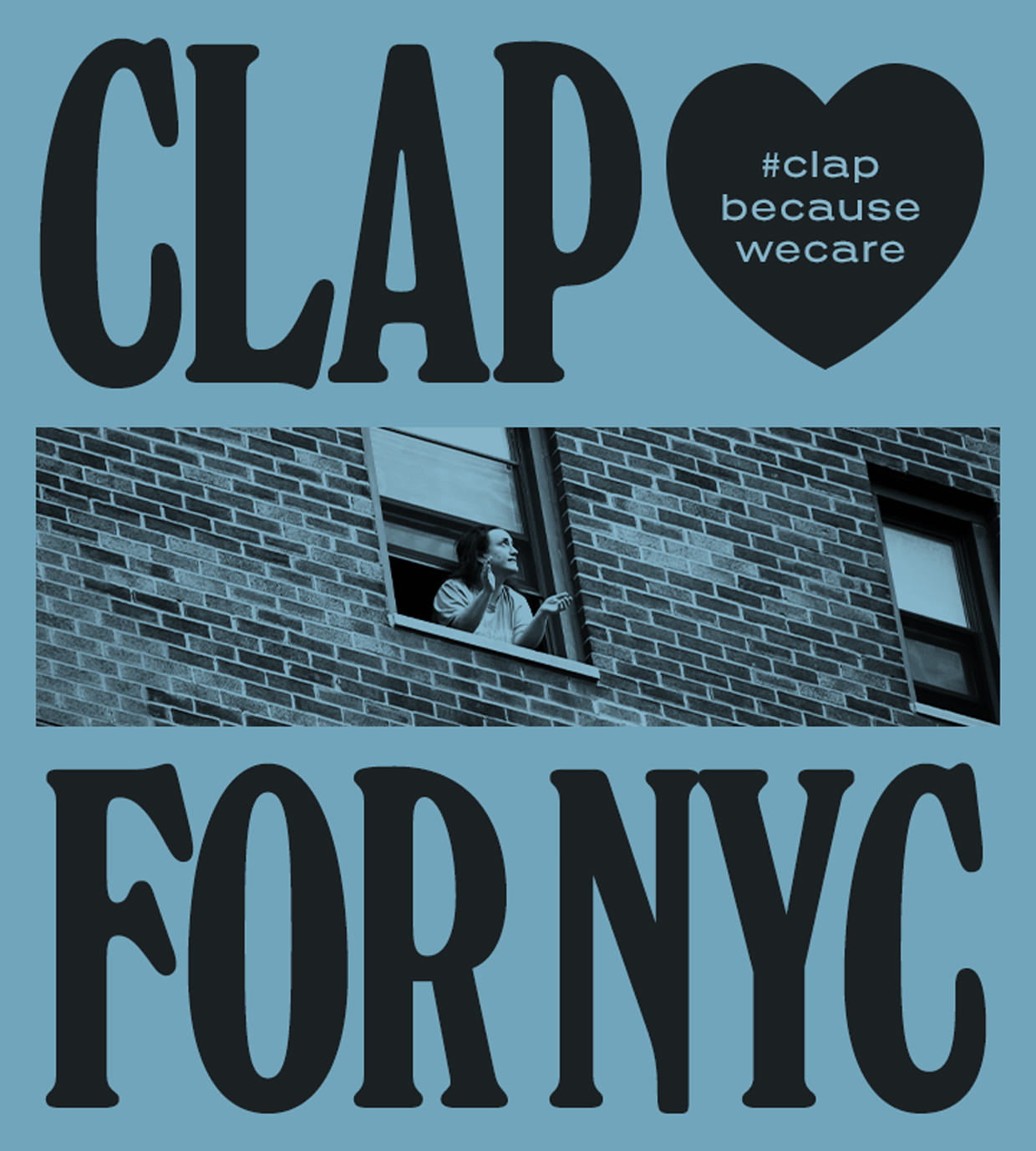 "A rabbit will die from excessive loneliness." "Humans are not meant to all live alone." You often hear this in songs, but loneliness may rob our lives of hope. If we just have the sense that we are connected with somebody, then that can give us the strength to carry on.
Restrictions on movement and social distancing will remain common facts of life for a certain amount of time, and we probably will not regain the former sense of global connections across borders. Actually, not the sense, but in physical reality. Countries around the world have decoupled, and in Japan, appeals to avoid travel across prefectural borders has closed off those places. The effect has been that each place has been taking its own action and making its own decisions. Prefectural governors in Japan also steeled themselves for the challenge and they have been making residents their top priority, taking action to protect and sustain communities. This is happening not only among the authorities, but also among individual members of communities. They have been paying attention to what their governors say and do, offering support or criticism, and working with everyone to move in a better direction. Medical institutions on the front lines of the fight against the coronavirus pandemic have forged local ties and endeavored to coordinate with communities to prevent the spread of infections in their areas. They are like guardian deities who are essential to the community's survival.
The state of New York has been particularly hard-hit by the pandemic. At 7pm on March 27, people stuck at home due to the coronavirus opened their windows and clapped and cheered to express their gratitude for essential workers, which include medical professionals, first responders, delivery workers, grocery store clerks, pharmacy workers, and more. People leaned out of their windows and clapped, whistled, and played instruments for two minutes straight. It was a show of gratitude and respect toward the brave people trying to save their city as they bravely confront the coronavirus pandemic on the front lines. In addition to civilians, firefighters, who are also essential workers, clapped outside of a hospital. News of the citywide action soon spread on social media. Civilians and others shared the #ClapBecauseWeCare hashtag, and this action soon spread further. Yes, people in every region and every country shared the same feeling. New York established the custom of applauding at 7 p.m. every day.
A similar thing happened in Seattle around the same time. This was called #MakeAJoyfulNoise. It was an extension of what had happened in New York. This time, beginning at 7:02 p.m., everybody sings a song together. This new citizen action that started up was called New York Sings Along (#NewYorkSingsAlong). Apparently, a volunteer group in New York called the Peace of Heart Choir organized the sing-along. Furthermore, local radio stations KCR (89.9 FM) and WBAI (99.5 FM) partnered up to organize a song that every New York resident could sing along to beginning at 7:02 p.m. every Thursday. The song changes every week, but the first one was "New York, New York" by Frank Sinatra. It was just the perfect song for people who love their city to sing together.
London had a similar campaign under the #ClapForOurCarers hashtag to clap for medical workers and nursing staff. Volunteers organized this campaign to express gratitude to the National Health Service (NHS) workers and nurses on the front lines. When the scheduled time came at 8 p.m., people clapped and blew whistles all at once from balconies and windows across the country. British Prime Minister Boris Johnson and members of the royal family also participated. Then, in April, the movement also started up in Japan.
Society's gratitude to these workers is genuine, and of course the messages from national governments and companies are also appreciated. However, what really grew and encouraged these campaigns was the people we know. From the perspective of healthcare professionals and other essential workers, the displays of gratitude and respect from the people in the areas where they work inspires them with fresh courage. Solidarity among people is important. Connecting with another person creates courage so you can do your best. And because we know this, people are naturally inspired to take this kind of action.
What approach would make you happy? What inspires courage in these trying circumstances is not money or objects, but the words and actions of people. They connect the people providing support. They are community. People forge their identities through their ties to where they're from and where they live. We also feel a strong obligation or responsibility to our city. A sense of belonging becomes the cornerstone to that existence.
Let's take a look at a case from Cannes Lions that originated in a community in Germany. Hamburg, which is located in the northern part of Germany, is a port city about 100 km upstream from the mouth of the Elba River. The Hamburg State Opera has a long history as one of Europe's leading opera houses. Since its first performance in 1678, during middle baroque music's heyday of Italian opera, the great opera house has flourished as a venue for opera performed in the German language. The affiliated orchestra which performs concerts is the Hamburg Philharmonic Orchestra. Hamburg is known as where the Beatles paid their dues while building their reputation. When they debuted in the UK, they professed to being some guys from Hamburg, which led to the misunderstanding that they were a German band. In recent years, however, interest in classical music has waned as more people consider it old and out-of-style, which means fewer people have been going to the concert hall. The opera house tried all sorts of things, but it was next to impossible to get people to come to the hall with any conventional approach. Therefore, the Hamburg Philharmonic Orchestra decided that if the people of Hamburg were not going to come to the concert hall, they would go to where the people are to put on a live performance. Their idea was to put on the biggest concert in the world to show people what wonderful music the Hamburg Philharmonic Orchestra provides and to offer people encouragement and entertainment.
However, three difficulties stood in the way of the project's implementation. The first was that they needed to look for sponsors to help pay for it. The second was how to explain things to the 100 musicians who perform at 50 locations on the streets of Hamburg. This performance at separate locations with not a single person coming to the concert hall was a first-of-its-kind attempt, so there was uncertainty over how to even get it done. The third problem was technical. Under the plan, there would be a live television broadcast of the conductor, which the musicians separated at their 50 locations would watch as they performed, but it was unknown as to whether or not the footage could actually be delivered to every location. In the preparatory stage, they conducted numerous tests, and then finally, the 100 musicians, at 50 different locations on the streets, performed Brahms' "Symphony No. 2." The musicians used the city of Hamburg as an orchestra pit, where they were arranged in the same configuration, albeit on a much larger stage. Thus, the musicians performed at various locations: downtown, the port, atop an office building, in the central train station, at a café, on a tennis court, in a tunnel, in a church, and so on. This received media coverage and accolades both in Germany and overseas. Guinness World Records also recognized the achievement. Meanwhile, ticket sales went up 12.3%.
CONCERT FOR THE PEOPLE.
Here is another case that strengthened connections between a municipality and its people: the "Local Heroes" project between Google and Fucecchio, a small Italian town in the region of Tuscany. Italy has 6,000 small villages. The buildings, sculptures, food, and other features of each village all speak to the unique culture that was developed on that land. However, there is one thing in these villages which does not play such a role: the plain old roads in each village. Most of the street names in towns and villages are similar and none of them actually emphasize any point or represent anything from history. Under this project, participants decided to put the streets to better use and work with residents to transplant villages' histories into the streets. The existing street names were replaced with the names of individuals who had played an important role in the community. For residents, this meant that they could be named after a street. Nothing could have been more of an honor.
Suggestions could be entered through a microsite where people submitted applications explaining the life stories of the people they were nominating and why they counted as a memory that represents the village. Nominators also used Google Maps to select which street they wanted to name. When these suggestions were uploaded, a designated panel first reviewed the submissions for authentication. After authentication by the panel, the name of the street was replaced with a new one: the name of a local hero. Beacons transmitting location information were also embedded in the street signs so that people on the road could learn about these local heroes' stories. Small villages usually have a distinguished resident people talk about for generations, but now, in addition to passing on the story orally, these local heroes have streets named after them and their stories have been recorded in digital format.
Out of 23,492 villagers, 19,321 of them, or about 82%, participated through the site. The town of Fucecchio welcomed the campaign warmly, after which 23 small nearby villages enacted the same project. In communities with small populations that may disappear in the near future, this action to record and preserve their history and people is a representation of the deep connections between a community and its members.
Local Heroes
A community is an important place that supports the people who live there. As well as being a physical space where they lead their lives, it can have spiritual connections. With thie coronavirus pandemic acting as a catalyst, action on the level of small communities may become very important in the future. In a community where the people who live there know each other and see each other's faces, it is important for them to share their environment, strengthen their relationships, and sustain those connections. This goes not only for the people within the community, but also for the companies and other entities with a presence that is close to the community. When positive relationships are maintained with each other, ties of a small and local nature in particular can be strong. Meanwhile, in these communities, it makes perfect sense to deliberately target small communities to approach. If you can have a mutual relationship with a community that possesses stronger ties, that is a strength for the company, as well. Shaping symbolic action within the community will make the roll-out natural in all directions. A plan which includes this sort of step-by-step action is likely to account for an important part of communication strategy action in the future.